Stinger Switching Tools

BENEFITS OF THE STINGER® LUBRICATING TOOLS
STINGER® IMPROVES DISCONNECT SWITCH OPERATIONS
The Stinger® System makes opening and closing disconnect switches easier on the switch and the operator. Same day switching and fewer broken switches increases productivity.

The Stinger® System uses safe, nonflammable 1FR™ Penetrating Fluid to dissolve corrosion and soften hardened lubricants. This reduces the force needed to open the switch.

1FR™ Penetrating Fluid is applied using the Stinger® tool.  A simple remote button initiates the stream of penetrant.

Application accuracy is ensured by a GoPro® camera mounted on the Stinger®, which is viewed by the operator via a hand-held video screen.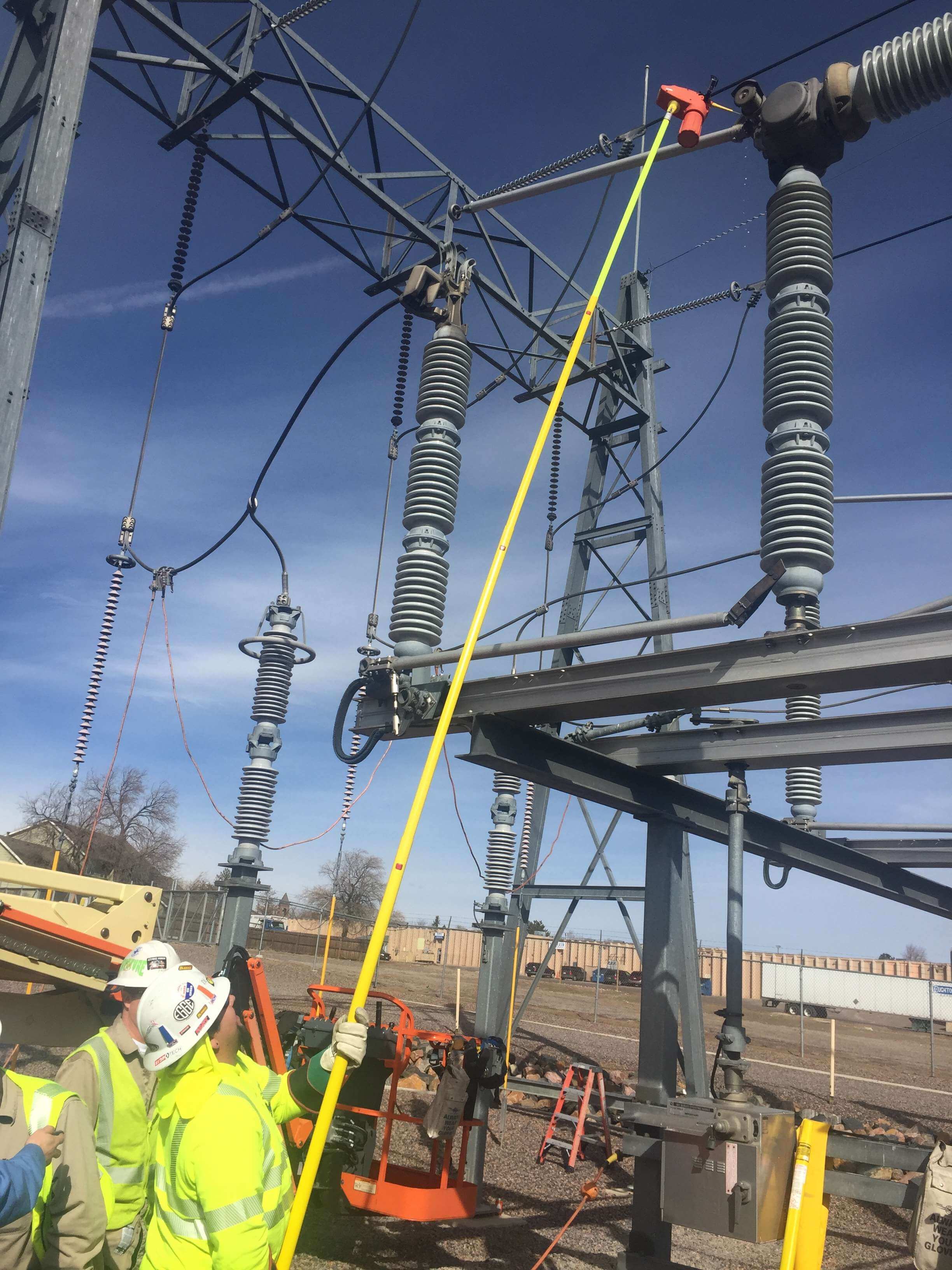 ---
"We have been putting it to use in a preventative maintenance role, for hotspot mitigation on disconnects & switches in the substations, and in that regard the Stinger has exceeded my expectations."
-Maryland
5 of 5 stars
Verified Purchase
"This is the first time for myself seeing the Stinger in action today. I was very impressed with tool."
We had a disconnect that was very hard to operate and probably would have led to a corrective Maintenance work order, and the Stinger tool and included ...
- Maryland
5 of 5 stars
Verified Purchase